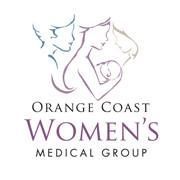 ORANGE COAST WOMEN'S MEDICAL GROUP
Orange Coast Women's Medical Group is a dedicated group of Board Certified Obstetricians-Gynecologists practicing general obstetrics and gynecology in the Saddleback Valley. They provide high quality comprehensive care to our community with compassion, integrity and excellence.
With the combined resources of a world-renowned health system, cutting-edge research and excellent patient care, women can be assured they are receiving the best care from their practice. They strive to provide their patients with the best information available; assist you in making informed decisions about your healthcare and offer the best possible outcome. They take time to understand your needs, family history and lifestyle in order to provide personal, individualized care.
Through all stages of a woman's life, OCWMG is your medical partner. They are committed to the health and wellness of their patients as they move through the stages of their lives.
The doctors women trust. The lifetime of care they deserve.